Upswing your class progress by recognising the potentials in your students!
At WhizQiz, we offer a range of assessments like IQ tests, EQ tests, Learning Ability, Aptitude and Career Interest tests, etc. which help not only in gauging a student's intelligence or skills but also his/her aptitude, emotional intelligence, correct learning styles and a range of other factors!
Do you want to evaluate the academic excellence of each and every one of your students?

OR

Would you like a group analysis of all of your students?
Want to know where and how much better your students can be?

OR

In which fields their interests and potentials lie?
Then you've come to the right place!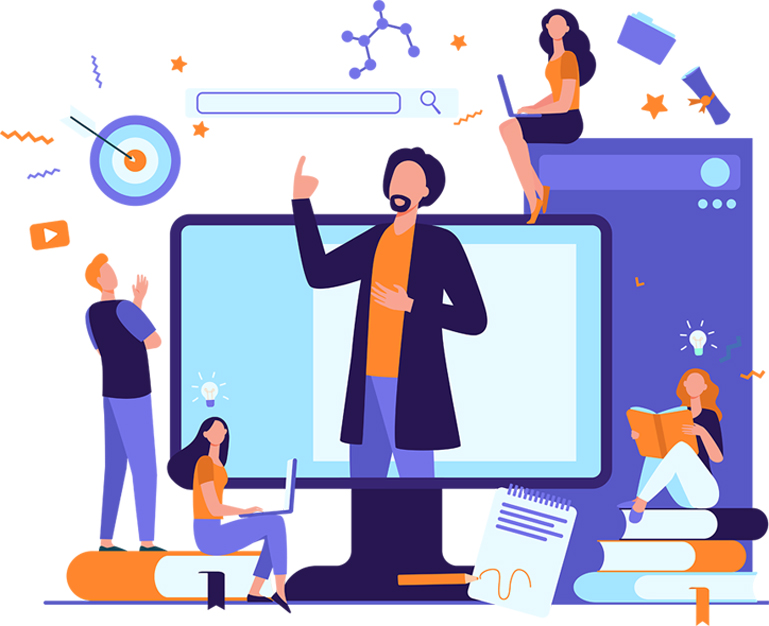 We can also customize tests for your institution according to your needs!
We provide individual reports that display a 360 degree profile of each student. Our tests are very easy to administer and we equip you with a user friendly system which will assist you at every step. The Mentors Guide feature in the detailed report is specially made for teachers and parents that helps provide guidance for their wards, and that too for each trait measured on the test!
Due to the digital nature of test-administration, it is considerably easier to test hundreds of students at the same time and we provide 100% secure online platform for the assessments to make your job more convenient!
We Focus On
1.
A holistic profile of each student
2.
Areas of improvement for individual student
3.
Individual understanding of students
4.
A class analysis with interpretations
We Focus On
1.
A holistic profile of each student
2.
Areas of improvement for individual student
3.
Individual understanding of students
4.
A class analysis with interpretations
5.
Areas of improvement for individual students

Online Mode of Administration
Online mode of testing that reduces your efforts of administration. Be sure with our secured testing platforms.

Detailed Analysis
Get a detailed analysis of your students and children with expert consultation. Know your class strengths with an easy and scientific group report.

Tech-based solutions
User Friendly and easily accessible. Get the best technology experience with confidentiality of data and reports.

Scientifically Developed
Norm referenced Psychometric tests based on American Psychological Association & International Test Commission guidelines.
What more do you get from our services?

Assistance from our reports to your in-house school/educational counsellors in making appropriate interventions!

Worrying about group testing and managing their test procedure?

We got that covered too! Reach out to us for our value-added services.

Do you require a new test for a new batch? Want to tailor it as per your class?

Don't worry, we provide customised tests too!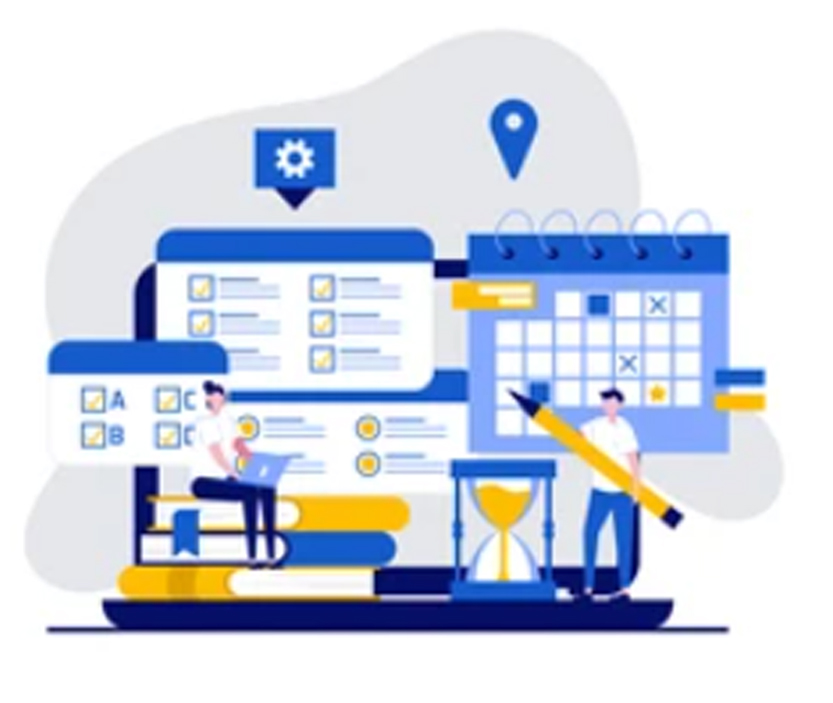 TEST EVALUATES
SELF - AWARENESS

When a person is aware about his/her own emotions, behavioral patterns and strengths and weaknesses, we can say that person is self-aware.

SELF - MOTIVATION

Each person has some internal reasons or drives to do work, is called self-motivation. It is an important factor for a person to commit to a goal, face setbacks, take up opportunities and show perseverance for long-term goals.

SELF - REGULATION

When he/she controls emotions and thoughts, expresses them in healthy ways and manages behavior according to the best suitable manner, it is said there is self-regulation in a person.

MANAGE RELATIONS

When a person empathizes with others, communicates well, builds bond/rapport easily, can inspire/motivate others to get best out of them and helps them to grow, is said to be managing relations.

EMPATHY

Ability to understand one's own and others' feelings and emotions. An empathetic person can put him/herself in others' shoes and acknowledges his/her own feelings & emotions of without any judgement.
EI Test
The test is based on the "Emotional Intelligence theory" by Daniel Goleman.
It emphasizes underlying traits that builds up overall emotional behavior of the child.
Mode:

Online - Digital

Time:

30 minutes

Score:

Whizqiz primary scoring index

Report:

Digital report with analysis guides

Version:

EI - Children & EI - Teenage

Test administrator Qualification:

Level C
Our Other Products / Tests
Take the first step towards career clarity !
Discover your best-fit career with the world's most advanced career assessment